–
Instead of spending time correcting mistakes, we can spend time creating our own solutions. RailCOMPLETE is simple and unbelievably advanced at the same time. This is fun to work with, says Svein Magnus Furu, consulting engineer at Multiconsult.
.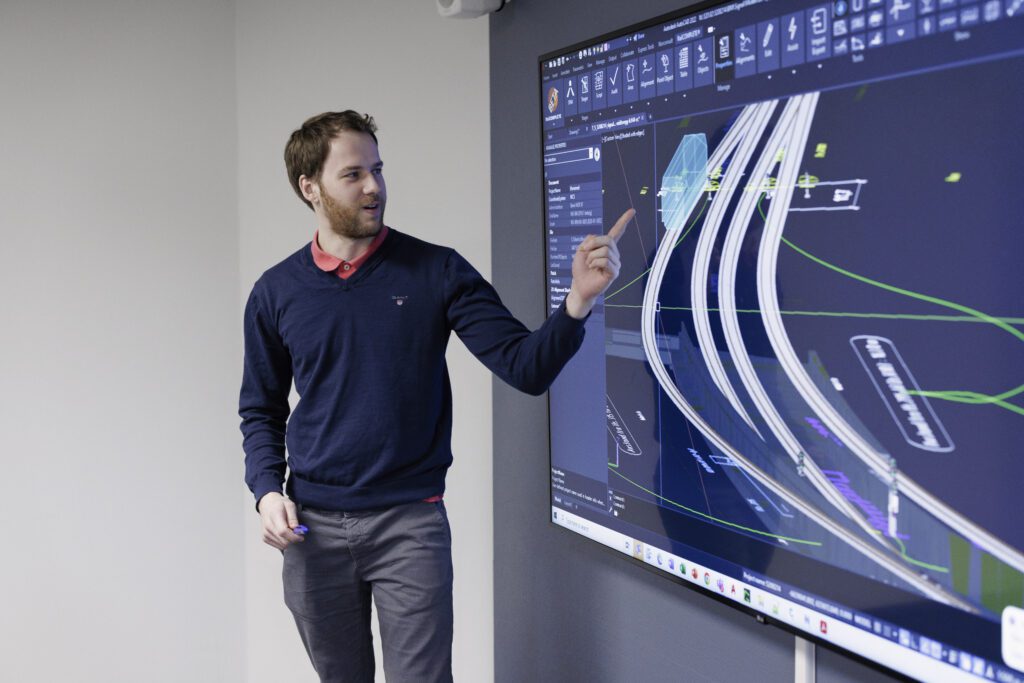 He was one of the first in Multiconsult to adopt RailCOMPLETE. "We heard about RailCOMPLETE from our network and started testing it. We liked it, and we have been fully using it for about three years", Furu says. Multiconsult is one of Norway's and Scandinavia's leading consulting companies within architecture, technical consultancy and planning. Of the many subject areas, the area of ​​Transport and Mobility is central, which, among other elements, involves designing of railway solutions and stations. "We had an early opportunity to test the solution. The developers have kept in touch and listened to many of our suggestions. Being able to take part in the process of developing the system at the same time as we work on projects has been a slightly different way of thinking. It has been very useful", Furu says.
An elegant solution
Designing and developing solutions for railways is an extremely interdisciplinary process with many areas to be adapted between eachother. Lots of objects within the various subject areas must be placed and coordinated, and adjustments take place continuously in the design process. "In the past, we have spent a lot of time designing drawings and models. It was a very manual process with a huge risk of errors. We used 'dumb' systems that didn't talk to each other, where everything had to be entered manually. RailCOMPLETE solves this in a very elegant way", Furu says. "When you now make changes, you do it in a central database, and all elements in the system are automatically updated. This means that a substantial part of the process that was previously manual has been automated. At the same time, we have removed many sources of errors. This is a great strength of the system", he adds.
Changes are made automatically
Multiconsult uses the system from RailCOMPLETE primarily for the design of overhead catenary systems (OCS) and earthing. A central part of designing a railway with all elements and objects is to create a three-dimensional CAD representation. "The part of the program that creates a 3D representation is closely linked to the database. You thereby avoid a lot of 'fiddling', for example when moving an OCS pole. Now you can just change numerical values, and everything will update. If you move an OCS pole by three meters, then the many other items who are dependent must be adapted. Before, as mentioned, this had to be done manually – now, it is done automatically". Furu explains that he once did a test to check how long it took him to make an exact replica of a three kilometer long railway catenary network – in both 2D and 3D. "It took a tenth of the usual time to get to an 80 percent level of quality, and that is very good", Furu says.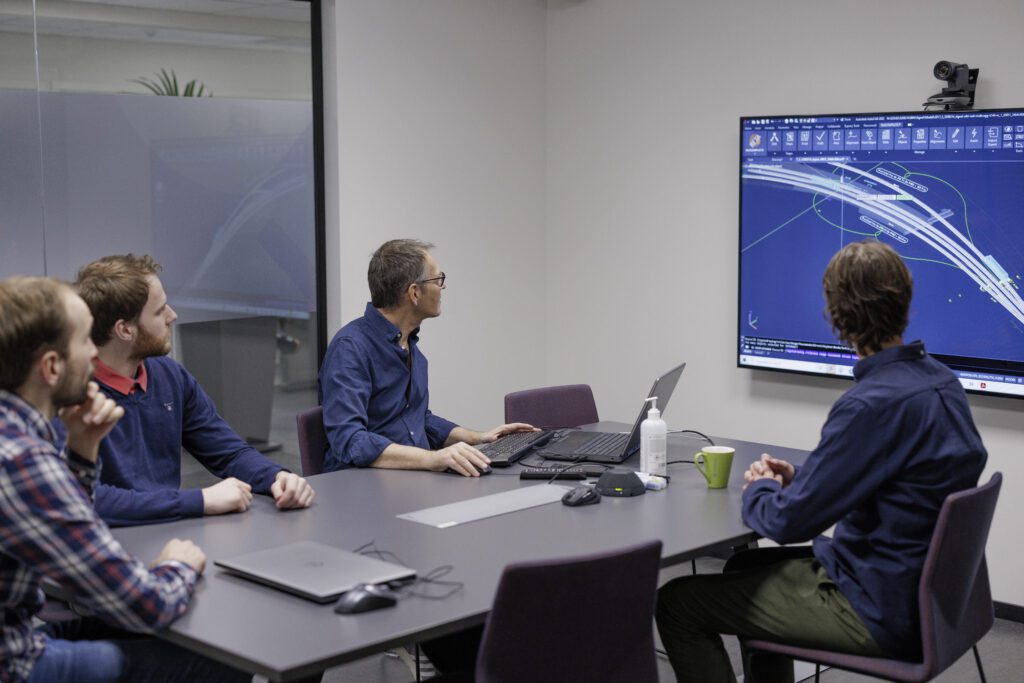 "Does this mean that projects can also become less expensive to implement?"
"Yes, it does. We see this as a competitive advantage for us. Companies that use RailCOMPLETE have a competitive edge over those who don't, simply because of the achieved quality. With RailCOMPLETE, we have good control over data quality, and our data are always up to date", Furu says.
Some errors and a lot of positive sides
RailCOMPLETE is relatively new. It is developed in collaboration with the end users, which is a collaboration form with various challenges for users. "The system is fun to work with because it's fun to obtain results quickly, a joy that is probably inherent in most people. But there are some frustrations and challenges here too. It's not all 'gold', but there is a lot that is very positive", Furu says.
"Where do you think RailCOMPLETE can improve?"
"Working with RailCOMPLETE is a little different from other systems. We are closely involved in the development process. While this ensures rapid release of new features, it also leads to buggy releases which requires us to find workarounds until such bugs have been rectified", Furu says. He nevertheless summarizes that users have good control over objects and data, and the time to obtain OK data quality in a model is short.